September 15th 2020 — Geneva
On September 14, civilians took the streets in several cities in Yemen to mark 2 000 days since the start of the Saudi-led offensive and call on the international community to do more to end such heinous atrocities committed against the Yemeni people and their land.
Indeed, the statistics are appalling. Since the beginning of the Saudi-led aggression, more than 16,978 civilians have been killed, including thousands of women and children. We count more than 26,203 wounded. In addition, the economic situation is disastrous. Most of the country's infrastructure and service facilities are destroyed, such as factories, governmental facilities, roads, airports, schools or hospitals.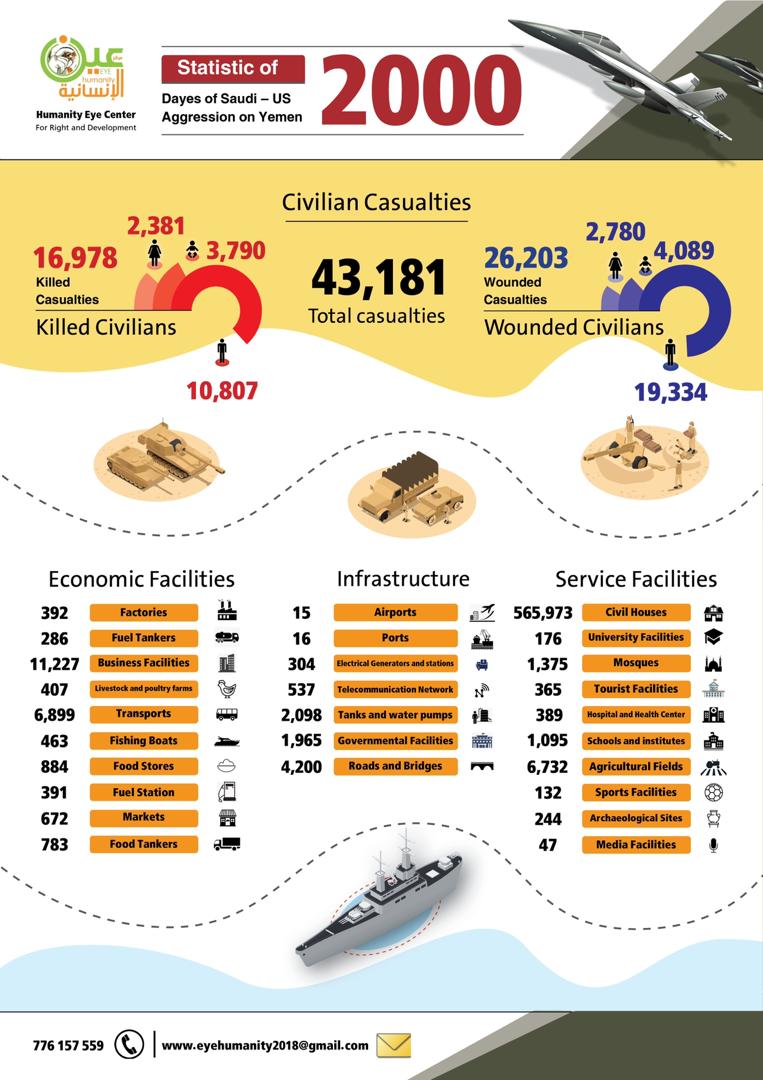 Even if the political situation remains very complex, we are not powerless. We can act and help the Yemeni people through various initiatives.
Our fight is not over yet. Every donation can make a difference.